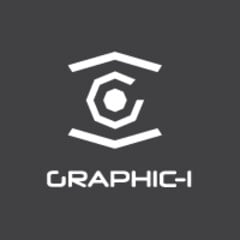 Idris Oulmane
3D Artist and Motion Designer
Lille, France
About
7+ years experienced 3D artist and motion designer adept at developing high quality & cutting edge 3D & 2D arts including the creation of visual elements such as environment, hard surface models, textures, motion graphics ..etc. Competent in low/high poly modeling for game engines, proficient in designing graphics & animations for advertisement, video games and film production. Highly skilled in handling projects & fulfilling client requirements while maintaining 100% quality.
Skills
3D Modeling
Texturing
PBR Texturing
Photogrammetry
Photography
Video Production
Level Design
UI Design
UX Design
Look Development
Logo Design
Motion Design
3D Animation
2D Animation
Motion Graphics
Software proficiency

3ds Max

V-Ray

Corona Renderer

EmberGen

Keyshot

3DCoat

ZBrush

RealityCapture

RizomUV

Quixel Mixer

Substance 3D Painter

Substance B2M

Marmoset Toolbag

Unity
Unreal Engine

TopoGun

Knald

xNormal

After Effects

Premiere

Photoshop

Illustrator

InDesign

Audition
Reel
Experience
The main missions I had during my contract with Reality Agency were :

- Creating 3D environments and integrate them into Virtual Reality applications using Unity.

- Creating UI/UX templates of VR and AR applications.

- Creating the UI/UX guidelines for the internal agency's eLearning application.

- Creating Illustrations using Illustrator and Photoshop and then animate them using After Effects.

The most challenging part during this mission, was designing the User Experience for Virtual Reality applications. As VR still a new medium, there isn't match information and basic guidelines as we can find in the traditional 2D screens. Therefore, I had to establish my own workflow by searching deep and experimenting with different designs, prototyping and Usability testing in order to make the VR experience clear and easy for the User while keeping the needed information on focus.